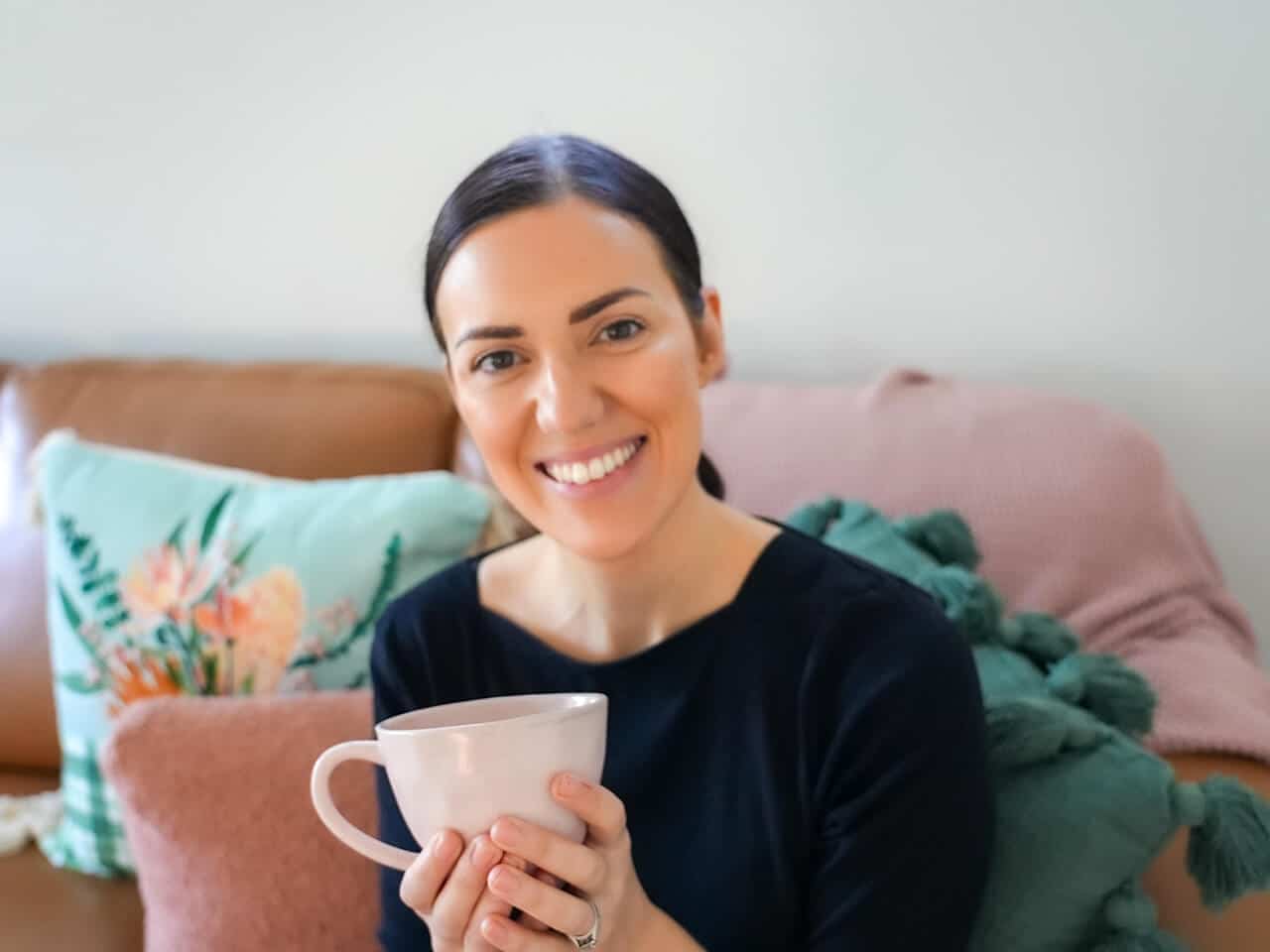 About me
You will quickly find that I do not take myself too seriously. I make some interesting choices when it comes to my footwear, bed linen and artwork (I don't think anyone loves bird prints quite as much as I do). I love meal planning and cooking wholesome food for my family. I try to cook with simple, recognisable ingredients. I like the idea of growing my own herbs, but I tend to be unsuccessful. I have a genuine love of different cuisines and cultures. I love all kinds of food (but liquorice is not okay). Spiders terrify me, as does the thought of jumping out of a plane.
It is not my goal to have a tidy home 100% of the time, but I like having systems that make clean-up easy. I'm a believer in quick room resets and daily tasks, which allow me to keep the calm in my home without spending hours bound to housework. I keep it simple. White vinegar for cleaning is my best friend.
My story
Growing up, I always had 'enough'. My parents valued providing a quality education for me. Wholesome and traditional European food was always on the table. I had a loving roof over my head. Holidays were simple camping trips. We always drove a second-hand car on the verge of breaking down. My Mum would make considered purchases when it came time to buy anything, including groceries. Nowadays, everything is so disposable and was very different for me as a child. My parents still have the same coffee table in their living room from when I was born.
I remember it being stressful when bills arrived in the mail. It wasn't easy with English being my parents' second language, but they worked hard, and I'm so grateful for what I was exposed to. Dad is an incredible toolmaker by trade. He was, fortunately, able to continue this profession in Australia. He worked long hours but was always home on the weekend with us. He's an avid fisherman and still goes deep-sea fishing at 80 with his fishing club. Mum was a typist. She was responsible for typing correspondence in meetings (translating mainly shorthand) and could not continue in this profession in Australia, knowing little English. She worked in delicatessens to support us. There were always amazing cold cuts in the fridge! She was adopted as a child and never met her biological parents. She had a tough upbringing, and all she ever wanted in life was to be a Mum… and an amazing Mum she is. I'm so incredibly inspired by both of my parents.
When I started working and earning my own money, I enjoyed the freedom that money gave me. My first 'real job' was as a waitress at school, and while my friends went out on the weekend, I worked… but I loved it. I wanted to remove the pressure from my parents. I wanted to be able to buy my own clothes and take responsibility for myself. I liked feeling 'successful'. I had something to prove to no one else other than myself.
At 19, I attended university and completed a business management degree. I was terrible with my attendance. I was always prioritising work and skipping lectures. But there was one class I never missed. A very cute boy was in this class, and I convinced him to marry me! We have been together for nearly 18 years. My husband loves his ute, his lawn and my cooking. And you know what else he loves? My bird prints. It is true love. He makes me laugh, and although he wouldn't ever say it, I know I make him laugh too. He is 100% my favourite person on the planet.
I had no idea what I wanted to do when I finished my degree. I had zero experience in anything other than working in restaurants. I applied for a role as a travel agent and ended up working in travel for 8 years. The position forced me out of my comfort zone. I travelled to places I would never have considered and met some fantastic people. But it wasn't all glamorous. It was an incredibly stressful sales environment. I quickly progressed into management positions. It took its toll on my mental and physical health, which I didn't realise at the time. I would start work at 6am and work until midnight. The role was commission based, and there was a lot of pressure to perform. Although it was intense, I have no regrets. My husband and I managed to save up for our first apartment, a big wedding and a 6-week, indulgent honeymoon in Europe. I worked hard, learnt so much, and had plenty of fun along the way.
The next chapter
I always knew I wanted children. It was never a 'maybe' for me. I was always hopeful that one day I would be a Mum… but gosh, did it throw me into a spin when my little boy was born. I remember my brother visiting me in the hospital. Exhausted, I sobbed in his arms, saying, 'I'm so sorry I wasn't more supportive when you had kids'. He laughed and gave me a big, knowing hug which was all I needed. You just don't realise how hard it is actually going to be. Like… YOU DON'T SLEEP. You are trying to keep this precious, tiny human safe. It's a lot of pressure! Your body changes. Your mind changes. It was a huge adjustment. My daughter was born 18 months later. I was so loved up and so immersed in my babies for those first few years, but also so highly strung and stressed out at the same time.
Fast forward to two toddlers, a cluttered house and 1 income… I realised very quickly that stuff didn't matter. I wanted as much time as possible with my kids, even if that meant eating baked beans for dinner. The thrill I got from dinners out was quickly replaced with the joy of knowing my kids were tucked away comfortably in their warm beds.
I still wanted to enjoy good food. My husband had cooked for most of our relationship, and we ate out a lot pre-kids, so I had to learn. He still jokes about how I served him "pizza" on one of our first dates – white bread smeared with tomato paste and sprinkled with grated cheese. I took for granted my Mum's amazing skills in the kitchen and slowly started learning by asking her lots of questions. I would phone her on the way to the grocery store. 'Mum, how do you make your chicken soup?' I asked. I started to select simple recipes to follow, and I began to plan meals instead of mindlessly throwing groceries into my shopping cart.
My desire to shop aimlessly was quickly replaced with my desire to declutter. I wanted less. Less stuff. Less cleaning. Less stress. I remember checking out of Kmart one day with a cart full of stuff. My husband was working long hours, and I was burning money on items that meant nothing. I began to declutter my home and got real enjoyment from organising versus shopping. I am no minimalist, but I love buying with intent. My priorities are very clear. I would much rather save hard for quality items versus deal with the buyer's remorse that comes with buying for the sake of it… I would rather go without.
Simple Home Edit
With my newfound appreciation of the simple things, i.e. a home-cooked meal, fresh sheets, a hot shower and a walk in the fresh air, I began what is now known today as Simple Home Edit. I want to inspire others to eat well, own less and live more so that we can all collectively enjoy our homes and the journey that we are on with our families. What I didn't expect to find here was this incredible, supportive community. Every person here and every interaction… I know they are meant to be. I am so grateful you are here, and I look forward to all the adventures to come.